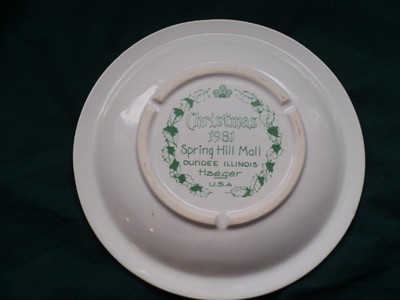 Get clues to what he does there. The renovations will help attract customers, she said, and having the restaurants located in different areas of the mall is a good idea.
VTA Tripplanner
He frequently made the rounds and always spoke to us. And a neighbor of our's for many years in Crestwood--lived up the street on Clairmont. At Christmas he would dress up as Santa Claus and wave from his balcony to the throngs of cars taking in the Crestwood Christmas lights in the '60s our neighborhood had a deserved reputation as the place to go to see the best Christmas lights. Ok, I'll stop there and try to return to the 21st Century. Keep adding to the site! I do not recall "Standard Distributors" being there.
I believe they are confusing the old "Feeny Sales Co. Only Golbro has survived--as a jewelry store with fine giftware, now just east of the mall on the opposite side of Crestwood Boulevard.
I had worked as a management trainee at the Feeny's store in Eastwood Mall from the Autumn of till the Spring of when I was transferred to their Roebuck Shopping City store.
Feeny's had been owned and run by the Feinberg family for 28 years before selling to an investor and it's own Comptroller who threw it into bankruptcy in within one year. The store was located in the old Pizitz location after they moved across the street to Century Plaza. The second floor housed the management offices, cash office, jewelry lockup and warehouse space for Service Merchandise.
It was not open to the public. I believe I saw that flick 9 times there at Eastwood Mall. I hate to see the Grand Ol' Lady go this way, but I guess it was inevitable. After all, there are no more hot fresh Krispy Kreme doughnuts up at the corner any more! I also remember the old starlite drive in where KMart is now. My mom always loved the Hallmark shop in the middle and would go there right after Christmas to get cards for next year, Yes I remember Eastwood.
As I remember it, there was a small ferris wheel, a small roller coaster and a carpet golf course. It was on the right as you would look at the bowling alley. Did it have a name and if so when did it close down? I seem to remember birthday parties there as well. And the opening day promotion involved dropping ping pong balls out of a helicopter with numbers that coincided with prizes. I almost got killed over a 25 cent kerosene lamp. I was 4 years old when construction began in He lost a shoe in the foundation of Eastwood Mall when he walked into soft spot in the cement during a routine inspection of the site!
Shoe's still there as far as we know! Of my fondest memories of Eastwood Mall was the Saturday movies for kids. Mother would drop us off at the huge theatre on a Saturday morning, we'd pay our 50 cents to get in, buy a Coke, popcorn, and candy, then go sit in the rocking seats always on the left side!
Mother would usually pick us up there after we'd ridden a few rides. Made for a great Saturday! And yes, the name of the store was Friend Sisters, not Three Sisters. It opened originally on 3rd Ave. I loved the Eastwood Mall site! Gosh, I can remember when I was a kid wondering why there were two malls side by side and thinking Eastwood would eventually get the shaft end of the deal.
My earliest memory of Eastwood is a dark one. My mother, sister and I had gone to Godfather's Pizza. At that time people were just getting acquainted with the cell phone's early ancestor, the pager. My Mom had one and it went off in the middle of our pizza dinner.
We made our way out to some pay phone that was near those big fountains with the concrete "torches. Funny, I don't remember the gravity of the situation as much as I remember those torch shaped fountains. Seems to me they were varied shades of blue or green. I also remember the remodeling of the mall that took place in the early '90s.
I was at the opening ceremony and I can remember that huge mass of TV screens. Seems like they only showed car commercials and patriotic pictures. I do remember the huge flag, and I think it was put in place around the time of the First Gulf War. Usually on Sundays during that time, my older brother was serving in the Middle east we'd go have lunch at the Ruby Tuesday's right at the main entrance. That was when they served the pumpernickel bread with honey butter while you browsed the menu.
Then we walked around the newly remodeled mall to marvel at the topiary circus animals magnificent glass ceiling Now as to the mystery "cookie" store in your ghost tour. This would have been around it that store is still there and actually looks exactly like I remember it Anyway, we knew all to well that right across the street was "the Original" and customers often got confused when they came to pick up their cookie cakes, you had to order in advance then.
The difference was that "Original" offered colored icing whereas "American" did not. Just plain ole' hum drum chocolate or vanilla. We envied them for the creative pallet they had been given by some gracious blessing. We also envied the fact that Eastwood at the time was in her death throws. She was quiet and very rarely felt the consumer rush on weekends in those days. My eye still gets a twitch when I think of it!
And Ah, good ole' quiet, graceful, mall-walker Eastwood Mall! On those days we longed to have worked over there. Only, we stayed at Century I do remember watching a very small, string like tornado zip through the Eastwood parking lot during my teenage indentured servitude at Century. It was the one that blew the windows out of the BMW building downtown, shook South Trust tower, killed a few of the ancient trees lining Highland Golf Course, and bounced over the hill to Crestwood Blvd.
By that point, the storm was only up to rocking some of the cars in the Eastwood parking lot I never had ice cream at the Baskin Robbins there because you had to take out a small loan to afford even a scoop no wonder they went out of business but I did by a suit at Parisian's and, oh god, fake glasses at one of the cheap jewelry stores One more fuzzy memory.
I remember going with my Dad on birthdays to Service Merchandise. One year I helped him pick out a cuckoo clock for my mother. That was also how I got my very own, first TV.
Thanks for creating such a great site. Sometimes I feel really sad to look around the places I grew up in and see that it is all in a state of decay. It really seems like this whole city is rotting out from under us. Maybe at some point it will end up a sea of door to door super Wal-marts like the fate of the old Roebuck K-mart with the noisy Icee machine.
God, let's hope not! Kendrick Taylor's at Eastwood Mall. Don't know when it came but it was where I bought my wedding clothes in I think it was owned by Parisian or another Department store in Birmingham. It was near Blach's and only had women's clothes. A higher end than Pizitz or Loveman's.
I lived a couple of miles from there and spent most Saturdays. Kroger was at the end. That's where my Mom shopped every Saturday for groceries. It was my home away from home. Penney's anchored the middle. It was directly across from Kresge's, on the very end next to the east doors. It was very narrow and had a freight door on the east side of the mall structure, instead of on the north wall. Honi Mazer said the movie theatre was owned by Fannie Flagg's family.
I don't know who owned it, but when I began work there in the summer of Fannie Flagg's father, Bill Neal, was the projectionist and later became the manager. John Young was asking about the name of the small amusement park next to the bowling alley. It was "Fun Town. It was my favorite.
I don't remember when it closed down. Again, when I worked at the movie theatre, they had installed a large slide, at least 2 stories tall with 3 or 4 cascades. We used to go there after work and slide for hours, just to relieve the boredom of being cooped up with a movie we'd all seen a thousand times.
That was in , and was my last memory of that little park. I started college in the summer of and really never lived close to the mall again until , when it was on its last leg. Russell, that "sandspur" thing is, I believe, a mobile sculpture based on Sputnik, the Soviet space satellite launched in Does anyone remember the "Boom Boom Room", the lounge inside the bowling alley?
There was an identically named lounge in the TV series, "77 Sunset Strip. I remember going there in the mids on a Sunday outing. The water was so fresh and cold. It was a shame that the well was not preserved in some way, but it gave its' life in a good cause, the original mall air conditioning.
It was always such a cool and wonderful oasis on a hot summer's day. The picture of the mammoth bird cage really brought back memories, as did the picture of the fountain. Thanks to all who contributed to this site. It has been a real trip down memory lane. My mother and one of her friends bravely took me and another four-year old to the opening day and I remember being awe-struck by the size, the constant 73 degree interior, the fountains, the whole place.
I remember the many changes the mall went through, the expansion for the theater when it was just one screen, and the expansion on the other end toward Pizitz. I was there in ? Most people had no idea who he was, but I'd been in one of the crowd scenes, filmed downtown at 1st Ave and 21st Street outside of the Protective Life building where I was a summer hire.
I remember muttering, "I thought he was taller than that One other "landmark" in the area that I remember with great fondness was Two Jacks, Back to Back when they inexplicably built that second Jacks that faced Crestwood Blvd.
As school kids, we used to sing, "Jack's Hamburgers for fifteen cents are so bad, bad, bad. You'll go back, back back to sue ol' Jack for more, more, more My mother would never let me go there across from Western Auto but once she explained how the "dancing chicken" was made to dance, I begrudgingly agreed that it wasn't a suitable place for small children. Therefore, it was always a forbidden fantasy that I never got to sample.
I just referenced the site to a discussion board where someone mentioned another closure near Eastwood Mall and I thought it was high time I sent you my compliments on a job well done.
I don't remember this attraction, if that's the word for it, being located at Kiddieland, but do remember it in the Bowling Alley for a short time. For those who never saw the Dancing Chicken, it was a real live chicken in a glass cage.
You'd put a quarter in and some calliope-type music would play and the chicken would come out and "dance" on this slippery turntable type thing.
Insensitive ten year olds like us thought it funny, but now years on, I can see it was a truly sad spectacle. I remember the entire area that was to become Eastwood Mall. Hwy 78 was a two-lane highway during part of my time, Crestwood Shopping Center was just a dream as was all of what is now Crestwood. The property that Eastwood Mall is on was blessed with about four artesian wells. We the boys in the neighborhoods had build sand lot baseball fields out there.
The rest of the area was used for exploring and as we got older, parking after dark to the sound of the wells pouring out water. We would go in the caves that were all over the area in the hills that surrounded the property where the Mall was to be. People tell me that there were not caves in those hills, I'm sorry but I have been in many of them, don't know what happened to them except the one who's entrance was right on hwy 78, the Highway Department closed it with cement.
First came the four-lane highway for hwy 78 and the extension of Oporto Avenue, making it four-lane. I remember that the general public did not want the Mall to be built at first. There were all kinds of public hearings about it, but the Mayor, Chief of Police, head of the Jefferson County Commission wanted it built and the business were lined up to have a spot in this thing called a Mall. When we would go to the Starlight, we would always go through the Mall parking lot just to see what was going on, sometimes we made a stop at the "Krispy Kreme" to pick up donuts or the the Howard Johnson to get ice cream.
I remember the first wreck that I ever saw at the intersection of Hwy 78 and Oporto. It was between a Motorcycle and a Car. Both people survived, but the Motorcycle rider almost didn't make it.
I remember a Birmingham Policeman was killed at that intersection in the early 70's - shot to death - the killers ran down Oporto avenue in their car and ended up at the Wahoma Motel across the street from my father's drug store. This happened on a Christmas Day. That was a great place to go on a saturday - either that or the Irondale Ice Skating Rink that was about a mile from the Mall.
The Mall was a tremendous success, you could go on Saturday and almost not be able to walk there were so many people. People all the way from the Georgia line would come to shop. The Mall brought businesses all up and down the area, the Gulas family built a "private club" in the curve right above the Mall. You had to be a member to get in, it was open on Sundays if you were a card carrying member. As the years went on it became open to the public!
Bought my first gun at Aero Marine and my first fishing boat from the as well. After the new theater was built, a furniture store was added, an ice cream place and of course a Morrison's Cafeteria. I think the first name was "Britlings" then changed to Morrison's - Not sure about that.
But the waiters wore gold coats. I knew most of them by name, they all came from the Woodlawn area and got their medicine from my fathers drug stores. We were a Rexall Store but not like the one at the Mall that was owned by Rexall.
I do remember the Mall flooding one time, not sure when, I remember the engineers getting upset because the parking lot was sinking, they were talking so much water from the wells to cool the building. I do not know this for sure, but I have heard this all of my life. I appreciate your memories and pictures of Eastwood Mall, many of us got to see that place being built. It will always hold a special place for me. I spent many a day walking those halls.
I was at a party here in Montgomery last year and was introduced to someone who had also grown up in Birmingham. He tried the old "I was so poor growing up in Birmingham He later admitted to a friend that he had been "out-ghettoed. The bridge was nearly covered in kudzu.
Like Eastwood mall, another icon destroyed A friend I met when we were counselors at Camp Winnataska got me my first job in the stock room at the JC Penney in Eastwood Mall in the summer of I later moved up to selling men and boys' clothing.
We wore square JC Penney name plates that featured our name and the slogan "Like it? I remember waiting on the TV weather guy whose name I cannot recall who billed himself as "The last of the big-time weather forecasters.
I worked part-time there at Christmas and during the summer through the rest of college. Even when I had other "day jobs," I'd come in for a couple of hours in the evening and work all day on Saturdays.
Usually I just gave them back my paycheck to pay for all the clothes I had stashed away in the back. I dressed well back then I have four daughters and look like it today No one's mentioned this, but the Social Security Administration had their Birmingham Payment Center on the windowless second floor of the Mall, down on the west end. There must have about a hundred folks that worked up there and I spent a summer working for them as a claims clerk.
On some lunch hours, I would run downstairs and work at Greenhall's. Working at the Mall gave you the opportunity to see all of your friends and get paid for it. Sometimes they would even buy stuff.
I had a girlfriend who worked at Aland's and when I had to make cash deposits at the BTNB branch in the Mall, I'd sneak off after going to the bank to visit her. All Mall employees had to park away from the stores, so that the paying customers could park up close. It was spooky to walk outside into the north parking lot at 9: One thing about working retail at Penney's and Greenhall's: I can't go into a retail store today without subconsciously straightening shirts or sweaters.
The last time I was in there was the night I came back from Southeast Asia in ' I had never seen guys wearing shoes with heels Seeing the old pictures and reading all the email you posted, reminded me of all the great memories I have from the Mall. That's what we called it All of my bicycles in my formative year came from the Western Auto, we loved going to that store just to look at the new bikes.
I remember that they had sleds too. I eventually got a sled from Santa that was from Western Auto though I didn't know it at the time.
And since it seldom snowed here I still have that sled at my parents house and it's in fairly good condition. I remember seeing The Sound of Music in the theater. My best friend came along with my family to a Friday night movie. Why don't they just kiss? My eighth grade class had our "banquet" at the Holland House We danced to the 70 hits and sneaked into the bathroom for sips of hot Miller beer in those tiny Pony bottles that someone I actually remember who but will refrain from saying had pilfered from her parent's refrigerator.
We thought we were hot stuff. I wore an off-white long dress with spaghetti straps and white sandals which I'm fairly sure my mother and I bought at Lerner and had a new Farrah Faucett hair cut with "wings" that night. We were a wild bunch of 13 and 14 year olds or so we thought. I believe that the Holland House later became an ice cream parlor of some sort. Maybe a Farrell's or something like that?
A few years later my church youth group would go out on a Sunday night after church and pretend it was "someone's" birthday just to score a free sundae for the person with no money that night I have pictures of me on the Eastwood Santa's lap over many years, and then pictures of me with my little sister on Santa's lap for even more years. I think for a while they called Santa's area something like "the North Pole Village", and yes the elves were local high school girls.
Some of them were classmates of my older sisters who I began to recognize as I got older. I want to say that for a few years some of the schools in the area were asked to decorate Christmas trees in the mall as part of the Christmas decorations or maybe as part of a contest.
Does any one else remember doing that as a class project or as a girl scout troop? It was a big deal to go out to the mall during the holidays to look at all the different trees on display.
When I played softball at Southside Avondale Park the park officials would give us a "free hamburger" from Kelly's hamburgers when we made a homerun. Eventually they stopped that because Kelly's was going broke giving away all those hamburgers for homeruns off errors.
Maybe that's ultimately what ran them out of business? I also remember that the "Boom-Boom" room eventually became a T. Anyway, thank you for reminding me of happy times The opening day was the day one of my best friends from Banks High School was born. Growing up in East Lake we most often shopped at the Roebuck Shopping City, which was but a short ride down the tree-lined 4th Avenue South. But Eastwood was another matter. In those days the trip involved going down many a neighborhood street and across the black bridge at Red Gap across the railroad tracks.
That rare trip meant the destination was that much more special. I remember looking down Crestwood at night at the many wonderful old marquee signs for Shoney's, Arby's, and Holiday Inn, the mother of all neon signs.
Over the years there were many memories of many places in the mall. There was the fountain outside Penney's; the constant music of the organs for sell in the corridor, and that awful high pitched squeal outside Pizitz's my Mom could not hear. I especially remember a time around December of and a great display of the brand new Mattel Hot Wheels and N-Gauge train sets at Penney's. My Dad was very taken with the fast cars, and bought a few.
Another memory was the night a young director with the last name of Spielburg produced an intense car chase movie called "Duel". Mom and Dad told us that people in the mall were gathered around the TV sets in the stores, mesmerized as we were at home when we found this spectacle while "surfing" all three stations for something to watch! I went there many times as a teenager, including for graduation.
They had wonderful ice cream and burgers. My Mom once made the mistake of allowing one of my nephews order the Kitchen Sink. Needless to say she was shocked at the amount of burger, fries, and beans the huge sink could hold!
A common sight at the mall was my grandparents in their booth at the many gem and mineral shows or craft shows that seemed so frequent. They sold many a rock or ring there. Here was where I first saw A Space Odyssey , my favorite film, though at the time I had no idea what I was seeing! In my college years I recall some roadside vendors beside Krispy Kreme selling large foam cowboy hats with stobe light in the top part!
In , the mall was remodeled and my son was born, yet another tie to my life. I hope someone thinks of it soon. In the mean time, someone please save the bowling alley sign, before it vanishes. How great it would be to see it resored to its former colorful glory!
Remember when it opened, how people asked,"What the heck is a mall, anyhow? For Birminghamians, Eastwood Mall was unbelievably elegant. Opening night was one of the biggest events I ever attended, and people were walking around with their mouths gaped open like they were seeing the Grand Canyon or something. I was there with my girlfriend, whose father had been an electrical inspector during its construction. Besides the stores, there was also a fallout shelter on display near the west entrance.
We had been in the area before when I was a child, to drink from the artesian wells mentioned earlier by Butch Fadely. This was considered out in the country during the early Fifties, although the hills where Century Plaza is now were covered with mill houses once owned by the Ruffner mines and the blooming mill that stood where Marks Village was later built.
As mentioned, Oporto Road was a very narrow two-lane over a rickety railroad bridge. Two cars could pass on it, but if a truck were already on the bridge you had to wait at the other end for it to pass. Madrid Avenue was also two-lane, and lined with old mill houses.
I also recall the lighted fountain inside the Mall, with it's huge volume of water flow and changing colors. Just the place to sit and cuddle with a date while building one's courage toward better things. I have some time-lapse nighttime color slides of that big star-ball atop the bowling alley and also of the amusement park with its spinning rides.
The 4th of July fireworks actually got out of hand more than once. I recall taking my son out there to watch them, when they started mis-firing and going into the crowd.
I had to carry Cleve out on my back because fire was everywhere and he was barefooted. These days we'd be talking major lawsuits, but nobody had such thoughts back then. Here's a bit of trivia for ya'll: The K in K-Mart stands for Kresge's, its parent store. Like its offspring, Kresge's was a discount store. In answer to another posted question, I think the men's store next to the Mall Theatre was either Stein's or Stein-Mart. I remember the dancing chicken as well a drum-playing duck.
This arcade got into a bit of trouble with their Death Race game, a primitive TV amusement in which seated drivers used a steering wheel, gas pedal and brake to run down electronic pedestrians on the big screen. Child's play by today's standards, but scandalous in those days. It had a huge wooden track with many lanes, and the place stayed crowded all the time.
As the Mall aged, its halls became a hangout for heart patients, who walked briskly along the inside walls. They would run you down if you got in their way, as they were supposed to always follow the same measured path at a given pace. The Mall opened when I was a young adult, and I have shared in its entire history. It's hard not to compare the Mall's glorious life cycle and eventual demise with one's own. The OZ characters were all out there, but you tell me Damn, just to have one of those winged monkeys.
Don't think I forgot the time we went And what did you buy Said 8-track is long gone, replaced eons ago with a used LP copy, which - alas - I still have. Loved all the old pictures and makes me wish times were back to the "generic family" and happy, simpler days!
It was one of the first memories I even have! I have not been there for a couple of years, and it was sad to see the condition the mall was in then. I do have a question though - was there a Mr. Gatti's inside Eastwood at one time? I remember eating at Mr. Gatti's at a mall with my family long ago and it seems as though it was Eastwood. I wish someone could preserve the mall rather than just turning it into another Sam's or Wal-Mart or junk strip mall.
Sad to see so much of Birmingham's history fade away. I am now 50 and eastwood mall is one of my earliest memories and I feel like she and I grew up together. Originally, before I could drive my Mom would drop us off outside Pasquales and that would be our base of operations for mall exploits.
Then at age 16 I began cruising in my racing orange Roadrunner around the mall, especially Shoney's. I would like to mention a couple of things I remember that I didn't see in your site. The mall provides clean-up stations for pets and doggie drinking fountains, which are marked on the directory. Many stores at the mall also are pet-friendly, although individual stores decide whether they will allow pets.
Leashed pets are welcome, but only service dogs are allowed in the Restaurant Piazza and not all stores permit access to dogs. Please check with your favorite stores prior to your visit to see if they are accessible to your furry friends. Exceptional shopping is complemented by distinctive restaurants: Bell Tower Shops offers pet-friendly shopping and dining.
Look for the window decal designating dog-friendly merchants. Meet adoptable dogs, enjoy live music, refresh at the puppy pub and shop or dine with your four-pawed pal.
Johns River in Downtown Jacksonville, The Jacksonville Landing is home to year-round entertainment, a wide variety of waterfront dining options and a cozy indoor shopping mall. The Jacksonville Landing is a dog friendly shopping and dining complex. The Falls welcomes well-behaved dogs, small enough to be maintained in a stroller, carrier, or held by owner while in the mall.
Many restaurants have outdoor seating areas were your pooch is welcome to dine with you and many of the shops will also welcome your dog. Dogs must be kept on a leash at all times. The Village of Baytowne Wharf is a pet-friendly venue. All dogs must be on a leash. Owners are required to clean up behind their pets. Waste stations are located throughout the Village.
Dogs are welcome at 30 restaurants and stores. Look for the "Dog Friendly" sticker on merchant windows. Waterside Shops is the Gulf Coast's premier shopping and dining destination where the finest names in luxury retail and fashionable lifestyle stores are set amid a lush landscape of 30, tropical plants and flowering shrubs, a foot-long, hand-laid rock wall punctuated by cascading water, and dramatic lightning features.
There are more than 60 shops and restaurants, as well as Saks Fifth Avenue and Nordstrom. Waterside Shops is a Pet Friendly mall. Not all stores will permit pets inside the store. Not all retailers welcome pets in their stores, so please check before entering.
Dental and is open to dogs of all ages, shapes and sizes. Well-behaved dogs on leashes are welcome! Pets love relaxing by the fountain, under the shade of the beautiful oak trees, or in one of the many grassy areas. Pet clean-up stations are located throughout the shopping center and many shops and restaurants keep fresh water and treats at the front door. Pets are also welcome inside many Hyde Park Village establishments.
The Mall at Wellington Green, W. Featuring some of the most popular and sought after fashion retailers, The Mall at Wellington Green features Dillard's, Macy's, Nordstrom, JCPenney, more than specialty shops, and a wide variety of restaurants. The Mall at Wellington Green only allows pet that are carried or pushed in a pet stroller.
Pets cannot be walked on leashes in the shopping center. Pets are welcome in the common areas. CityPlace, S Rosemary Ave. The experience is one of a kind with a spectacular show fountain surrounded by an open-air plaza and Mediterranean architecture. Dogs on a leash are allowed in the outdoor areas. The Avenue East Cobb, Roswell Rd, Marietta, GA The Avenue East Cobb is an open-air lifestyle shopping center offering a dynamic mix of premier national retailers, select local merchants and specialty restaurants.
Customers may bring their leashed, well-behaved dogs to the common areas of The Avenue. Ward Village Shops, Ala Moana Blvd, Honolulu, HI Ward Village Shops consists of five pedestrian-friendly shopping "neighborhoods" where shoppers can explore the 90 unique stores many found nowhere else ; choose from 40 dining options including a great happy hour or see a movie at the state's most popular screen entertainment complex.
Ward Village loves pets, and with so many outdoor areas, benches, and green spaces, it's the perfect place for going out on a morning run or a stroll in the afternoon with your dog. Algonquin Commons, S Randall Rd, Algonquin, IL Algonquin Commons is an upper-tier outdoor shopping mall, or lifestyle center, featuring over 80 retailers and restaurants The mall welcomes canines to all of its outdoor spaces, as well as 20 of its businesses.
Dogs must be leashed and well-behaved. Stores that allow dogs will feature an emblem of the mall's mascot, Randall the Husky. The Promenade Bolingbrook, East Boughton Road, Bolingbrook, IL The Promenade Bolingbrook is an open-air, retail and entertainment destination offering more than 60 shops and 12 restaurants with indoor and outdoor seating.
Pets on a leash are welcome at the Promenade. Many of the stores are dog friendly. Deer Park Town Center is dog-friendly -- just look for dog-friendly decals on store windows. Geneva Commons, Commons Dr. Pets are welcome in many of the stores and some of the restaurants with outdoor seating. At The Shops at North Bridge all the members of your family even the four-legged furry ones are welcome.
An elegant courtyard and pedestrian promenade is landscaped with shade trees, native shrubs and colorful seasonal flowers. Amenities include street lamps, park-like seating areas, water features and an indoor children's play area. Leashed and well-behaved pets are welcome in all common areas of the shopping center, with five Pet Way Stations located throughout the property.
Please visit The Shoppes' Office for a map of walking trails, and visit your favorite pet-friendly store marked with a paw-print. With over , square feet of exclusive retail shops and restaurants, including the Kohler Waters Spa, Burr Ridge Village Center also features luxury residential units and 37, square feet of office condos situated above ground-floor retail.
Burr Ridge Village Center offers a safe walking path for your furry friends! Please keep well-behaved pets on a leash or in a carrier, and look for store entry ways with a Pet Friendly Paw Print. Kittery Premium Outlets, U.
Hunt Valley Towne Centre is a pet-friendly mall. There are grassy areas to walk your pets. Customers enjoy unique, locally loved, and nationally recognized shops while indulging in the worldwide cuisine at restaurants, pubs, and in the world-famous Quincy Market Colonnade.
Faneuil Hall Marketplace offers dog-friendly patio dining at a number of restaurants, weather permitting. Leashed pets are also allowed in some of the stores.
Dogs are welcome on the grounds. Leashed, well-behaved dogs are allowed on the property and in 36 of their 60 stores. MarketStreet Lynnfield, Market St. Retail stores include J. Dogs are allowed in many of the stores and at restaurants with outdoor seating. All well-behaved dogs on a leash are welcome in its outdoor common areas. In addition, stores that allow dogs inside will have signage on their entrance doors.
Partridge Creek also features several Doggie Comfort Stations that provide your pet with drinking water and disposable bags.
Nicollet Nicollet is one of the most popular and well-known shopping districts in the city. The block stretch is home to hundreds of shops, theaters, department stores and restaurants. Dogs are allowed throughout the district.
Louis Premium Outlets features 90 outlet stores. Pets are welcome in the outdoor common areas only. Country Club Plaza, 47th and Main Sts. Dogs are welcome on the grounds, and in several shops.
Leashed dogs are welcome, but not all stores permit access to dogs. Please check with your favorite stores, before you visit, to see if they permit access to your furry friends! Downtown Summerlin, Festival Plaza Dr. When complete, it will include retail, entertainment, office, hotel and multi-family residential, all designed to create a vibrant, walkable urban core within the 22,acre master planned community of Summerlin.
Pets are welcome at Downtown Summerlin as it is a pet-friendly property with five pet water-stations and doggie bag dispensers located throughout the common areas. Here you can enjoy outdoor dining and spend the day with your pup in designated dog-friendly areas. Dogs must be leashed at all times. Tivoli Village will provide pet waste bags and containers throughout the property for your convenience. Leashed dogs are welcome on the grounds, and in many of the stores.
There are two green park areas: The Green, a recently established micro park on the northwest end of the property; and The Square, a park in the middle of the complex. Pets allowed in the common areas. Many of the stores allow on-leash dogs to keep their owners company while they shop. The Promenade at Sagemore is dog friendly! Stop by the Concierge for some water and a dog treat.
Pets are allowed in the common area of the shopping center provided they are in a pet carrier. Complimentary dog strollers for dogs weighing 20 pounds or less can be rented at Guest Services during all mall hours.
Individual stores must be consulted for their pet policy. Well-behaved dogs on a leash area allowed at Fashion Outlets of Santa Fe. But please remember that not all stores permit access to dogs.
Dogs on a leash are allowed in all the public areas and shops, but are not permitted in the restaurants or Whole Foods. In a grassy area located near the West Elm entrance, pet owners can take their dogs for a cool drink of water and to enjoy the facilities. Well-behaved, leashed pets are allowed in the outdoor areas. The Greene Town Center, Buckeye Lane, Beavercreek, OH The Greene Town Center also known as The Greene is an open-air, mixed-use shopping center featuring a variety of upscale retail, restaurants, entertainment, office space, and luxury residential units.
Many of the stores are pet friendly; those allowing pets will usually have a pet-friendly sign near the front entrance. Legacy Village, Cedar Rd, Lyndhurst, OH Legacy Village is a lifestyle shopping center featuring boutique style shopping, restaurants and a beautiful outdoor campus.
Legacy Village is happy to welcome guests with well-behaved leashed dogs! Designated common areas for dogs include clean-up bags and waste receptacles.
The shops and restaurants at Legacy Village set their own polices in regards to dogs being allowed into store spaces and have the right to enforce the policies as they see fit. Dogs are not permitted onto the center lawn area. Out of more than 60 retailers, about 40 have adopted pet-friendly policies. Bring your pup into Concierge Services any day of the week to enjoy special a special gift or pet treat.
Shoppers are allowed to bring their leashed, well-behaved dogs to the common areas and inside some of the stores at The Promenade Shops. Participating stores will have stickers on their windows indicating if they welcome dogs inside. Dogs on a leash are allowed on the grounds, but are not permitted in the stores. Philadelphia Premium Outlets, 18 West Lightcap Road, Pottstown, PA Philadelphia Premium Outlets offers outlet stores from the world's leading designers and name brands in an outdoor shopping location.
Leashed pets are welcome in the common areas, but not in the stores. Among the 75 stores at Gaffney Outlet Marketplace, you'll find: Leashed pets are allowed throughout the common areas of the mall with the exception of the food court. Many stores are dog friendly; dog-friendly merchants will have a sticker on their door or window to indicate that dogs are welcome in their store.
Pets are also allowed on the patios of a number of restaurants. The Domain, Century Oaks Terrace, Austin, TX Situated in a beautiful park-like setting, The Domain features upscale and mainstream retail stores and restaurants, almost half of which are exclusive within the market. Most stores in the shopping area allow dogs inside, and some restaurants have outdoor dog friendly seating.
Hill Country Galleria, Hill Country Blvd, Bee Cave, TX Hill Country Galleria features an assortment of dog friendly stores as well as a dog friendly environment where you can spend time with your furry friend. Shoppers are allowed to bring their leashed, well-behaved dogs into all common areas. The center provides plastic bags and doggie drinking fountains for your convenience.
Well-behaved, leashed dogs are welcome in the common areas of the mall. Some stores allow dogs inside. LaCenterra at Cinco Ranch is a dog-friendly shopping center. Customers may bring their leashed, well-behaved dogs to the common areas.
Dogs are not allowed on the turf of Heritage Square or in the fountain. The only pets that are allowed in the center during mall hours are dogs that are small enough to be held in one hand or in a purse-sized pet carrier ie: Pets must be carried the entire time they are in the center. Distinguished by its unique design, the mall boasts an impressive assortment of high-end retailers and dining choices, including a variety of upscale restaurants.
The Shops at La Cantera allows dog owners to bring their well-behaved dogs to the common areas of the mall, except in the fountains or children's play area. Please check with each retailer whether or not dogs are allowed in their store or on the outdoor patio areas of restaurants.
FAMILY FUN ALL SUMMER LONG
Spring Hill Mall The Centre at Salisbury The Mall at Sierra Vista The Mall at Turtle Creek The Shoppes at Bel Air The Shoppes at Carlsbad The Shops at Somerset Square. Spring Hill Mall, West Dundee, IL. 16, likes · 80 talking about this · 29, were here. Bring your family to Spring Hill Mall for a terrific shopping. Ho. Ho. Ho. Santa has Arrived!! Santa will be at Spring Hill Mall checking his list and available for photos from November 16th to December 24th!